Dave Hingerty
Searching for the Soul of Modern England
April 10, 2023
The band Kíla just wobbled off the boat after a madcap 3 day Easter tour of England.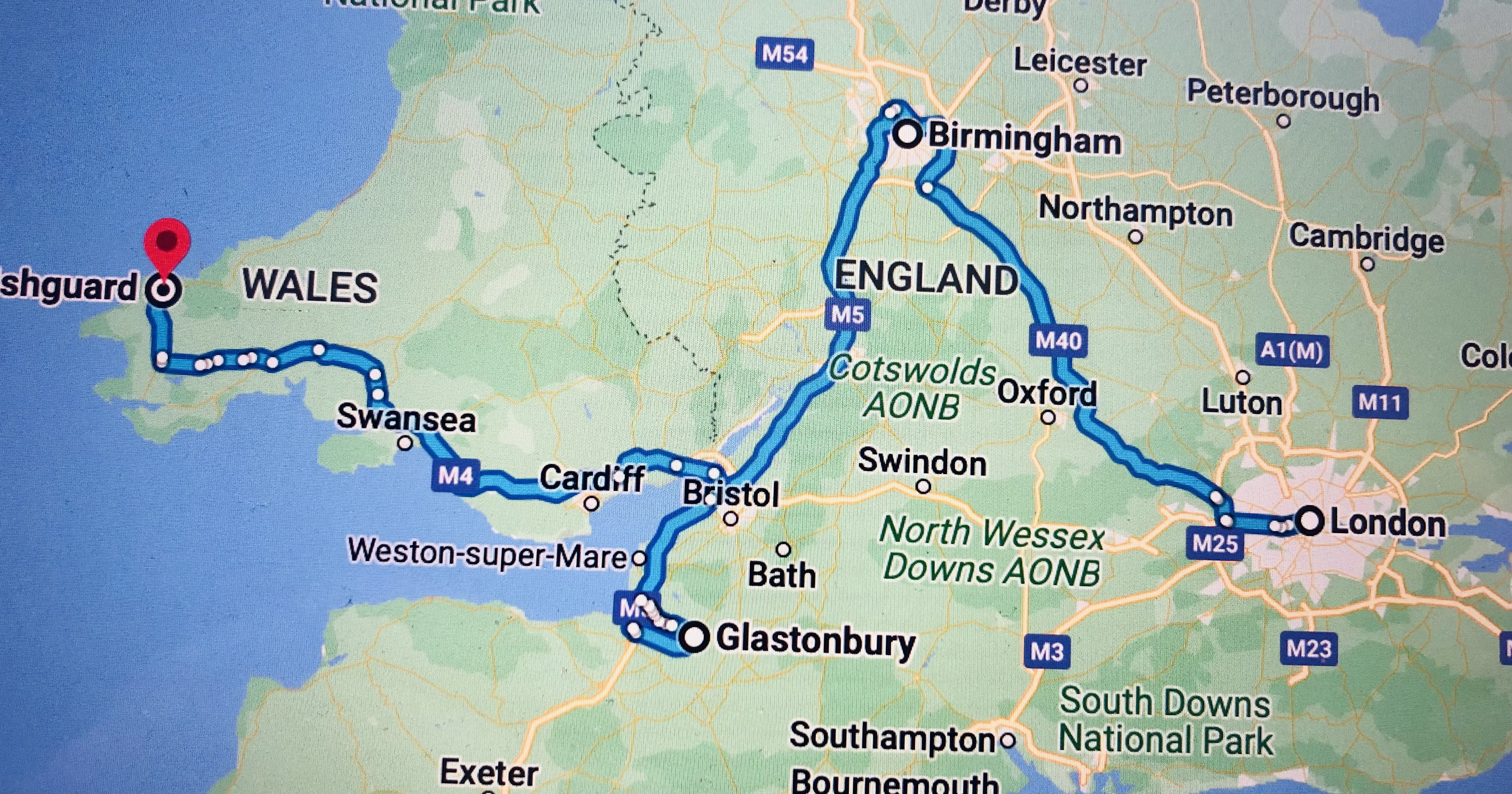 "We've come on holidays by mistake"
By the time the band met at 5 am to get the boat over from Rosslare to Fishgaurd we were already exhausted! We travelled to London in heavy traffic and played a gig in Islington Assembly Hall. They gave away free tickets for the gig to bump up the numbers and fill the old fashioned ornate hall. A funny thing happened at that gig... After our main set, the audience were calling for more, but we travelled up, down, and all around the labyrinth backstage trying get back for an encore but got lost. Then when we finally got there it sounded a bit quiet so we changed our minds. Then we were told back at the dressing room that the audience were still there wanting more. So we went back again along various halls and staircases and by then the audience had truly gone home! How very Spinal Tap!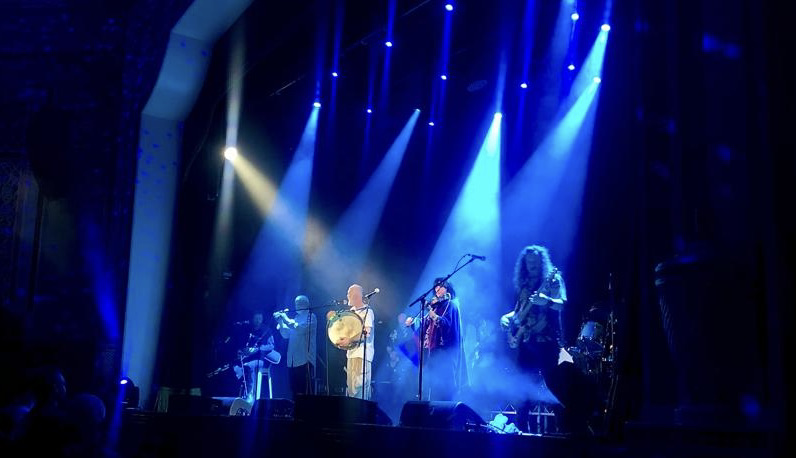 Kíla in London. "Hello Cleveland!" Photo by Niamh O Donnell
Tempers ran high a couple of times in the band, most memorably at 'load out' time of gig 1 and 2, where fatigue and irrationality seemed to be already taking its toll. We are now in the habit of playing consistently great shows though! And that's the main thing for the people coming to see us, whom we need to continue to give respect. Respect the friendly helpful local crew too. I think it will always be strange visiting UK for Irish bands. Respect and resentment are close cousins.
London still makes me feel eternally lost. Like an acid trip on loop. Emerge from Tube, lost. Back underground, emerge from tube, lost. Back down, up, lost. But when you get your compass fixed you can find the most soulful artful market communities like Portobello Road, cosmopolitan Whitechapel and Brick Lane.
Brick Lane photo by Niamh O Donnell
The Birmingham venue, Norton's of Digbeth, was really a glorified Irish bar who charged only an extremely low admission for our gig there. As one customer said, "why was your gig so underpriced? I just paid £52 for a Natalie Merchant show and this is every bit as good musically".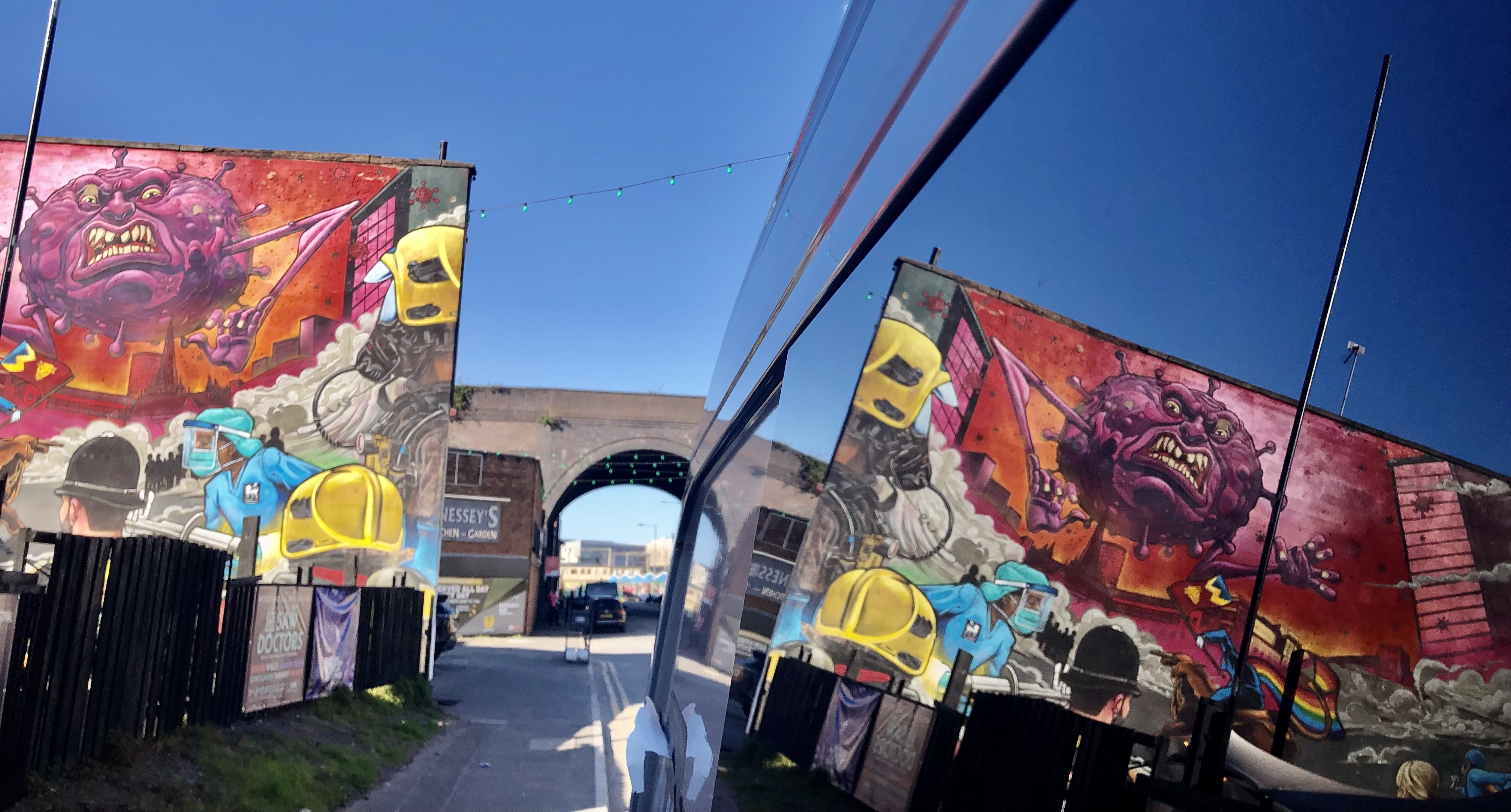 Digbeth, Birmingham. This area has Soul Power
Birmingham has been transformed in recent years and the dusty empty cobble street area Digbeth is an example of a broken beautiful place that can flourish with the right urban planning. It used to be an area thriving with Irish and Asian retailers and warehouses many moons ago. This is where Birds Eye Custard originated after all. Go investors, go!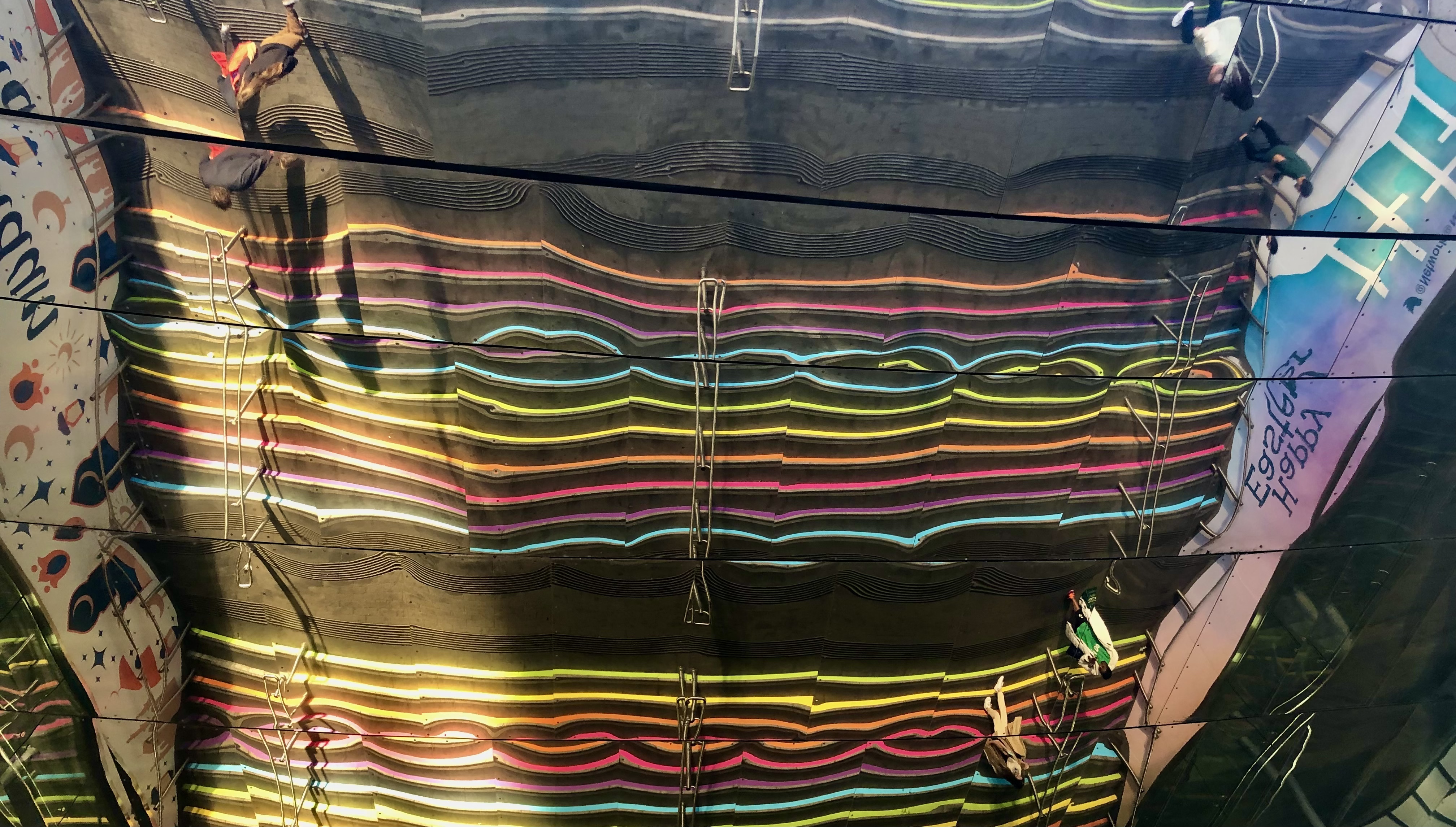 Birmingham on the up. Myself and my partner had the best sushi outside of Vancouver in 'Sushi Passion'
Next up was the gig in not very cosmopolitan Glastonbury . A lot of shops selling 'sticks and stones to tourists' (as our stage manager 'Smurf' put it) … or crystals, dream catchers and twisty bark as we see it. There were Liberal sprinklings of tanned tattooed hippies with peroxide dreads on the street, young handsome bearded beggars, and a community seemingly hanging on to a colourful misty past. There is a sense that the 'old money' that they inherited seemed to have run out of sometime post-Thatcher. And everybody seems to have a little dog, a stick, and a story.
"I don't do motor cars", one seasoned gentleman said when we asked about parking.. "I used to be a biker in my day see. I've never liked them. They just cause traffic, over population, obesity, and pollution." Fair enough, but what about your bike?
Funny the smell of grass in London and Birmingham can be intoxicatingly glorious, but wasn't as evident here on this particular day. The odd bag of magic mushrooms might go your way if they like the colour of your culottes though. And the soundtrack to walking around the main st of Glastonbury village is still the boom and pang of djembe drum circles.